About Our Clients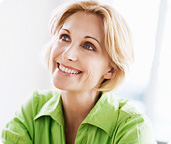 We build meaningful, genuine relationships with our clients, and we succeed because of the people we hire. Our associates value our clients' trust and confidence, feelings they gain through providing our customers with the right answers and solutions for their SEO needs. We hire individuals who want to be trusted advisors for our clients and want to maximize our customers' engagement with Moveisity SEO via our practices, services, and products.
Testimonial
"I have been working with Tony Peluso as one of three key executive managers running The Business Executives Networking Group. Tony has been the BENG webmaster for 7 years. His SEO software keeps our group on the first page of Google for the term "Executive Networking" searches and often times we come up first. He designed and built the web site and provided us with a good option for a membership web template to manage the organizations membership. Tony used his time in managing and continually improving the capabilities and features of the site. I would highly recommend using Tony and his company Anthony's Associates to design and develop your website and to make it show up at the top of Search engine searches." - Tony DiGirolamo, The BENG Organization.
Moveisity's Reputation
Moveisity has established a solid reputation as a SEO product and technology leader nationwide for more than 12 years. A proprietary process, Moveisity believes in investing in the future leading-edge tools, rather than relying on today's product limitations. Our success is a result of our unique culture, which inspires us to explore, discover, and invent.